Dermal fillers add volume and definition to facial features while keeping your appearance looking natural, symmetrical and well balanced. They can be used to enhance and rejuvenate your appearance and will have you looking and feeling instantly refreshed.
At the Appearance Medicine and Wellness Centre we offer a range of hyaluronic acid dermal fillers. We use this category of temporary fillers as they are clinically proven, provide excellent patient satisfaction and have a low incidence of side effects.
Depending on your desired result, this simple treatment can be used to reduce the appearance of lines and wrinkles, restore volume in cheeks, lips, the under eye area, back of the hands and even the earlobes. It can also be used to create definition in the jawline, cheekbones and chin.
Dermal filler is an injectable gel made from hyaluronic acid, which is a naturally occurring substance in your skin. The treatment is quick, simple, comfortable and non surgical. It involves subtle and strategically placed injections under the skin to boost individual facial features.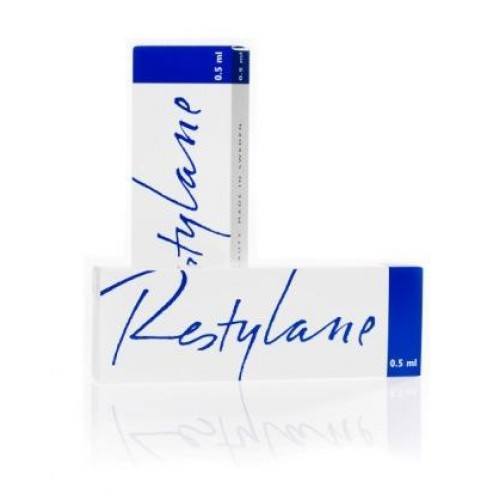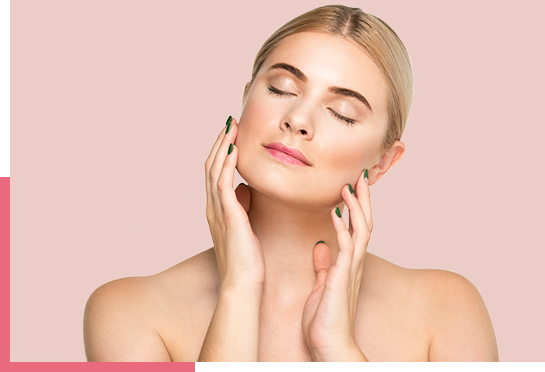 The typical areas of Dermal Filler treatments include:
Softening smile lines
Restoring lost fullness in your cheeks
Enhancing lips
Contouring your jaw line
Refreshing hollows under eyes
Softening marionette lines
Reducing nasolabial folds
Lifting brows
Improvement of scars
 
The treatment typically lasts from 12 to 24 months depending on the area treated and the product used. Dr Ron and Kate, both have years of experience with a variety of fillers including Juvederm Ultra™, Juvederm Ultra Plus™, Vobella®, Volift, Voluma®, Esthélis® and Restylane®. Our broad product selection means that we can choose the product which most closely suits your needs.
After the treatment, the appearance of lines on your face will be reduced, your lips will appear fuller and more defined, and your cheeks plump. You will leave looking naturally refreshed so that everyone will notice, but no one will know why.
Dermal Fillers are a gel containing hyaluronic acid that is injected into or below the skin by a healthcare professional to smooth facial wrinkles and enhance lips by restoring volume and fullness. Do not have Dermal Filler injections in an area where there is a non resorbable implant or if you have irritated or infected skin, allergy to hyaluronic acid or other severe allergies, autoimmune disorders or hypersensitivity to local anesthetic or porphyria. Caution if you have a bleeding disorder, if you take medicines that prolong bleeding time, have had poor results with previous similar injections, have angina combined with rheumatism or a tendency to large scar formation. Dermal Filler treatments may result in some redness, swelling, pain or tenderness, itching and/or bruising which may last a few days. Inflammatory reactions can last up to two weeks in rare cases. See your healthcare professional if any side effects concern you. Exposure to excessive sunlight or extreme cold should be avoided until redness or swelling has resolved. Dermal Fillers are not recommended for people taking blood thinning medicines and they have not been tested.
The first visit is extremely important. Fill in the form to the right and we will call you back to discuss the details and make an appointment
Alternatively, give a us a call on 09-479-8802 during business hours.
JUVEDERM ULTRA ™ & JUVEDERM ULTRA PLUS™: injectable gels are Prescription Medicines containing 24-mg/mL cross-linked hyaluronic acid. They are used for the filling of medium size and deep facial wrinkles by injection into the skin and for creating definition and volume in the lips. They should be administered only by trained medical professionals. Talk to your specialist about the benefits/risks of this procedure in appearance medicine. Cautions: Use in an area that has been treated with another dermal filler. People with autoimmune disease; or who are pregnant, breastfeeding, age under 18; or have an increased susceptibility to keloid formation and hypertrophic scarring. Possible Side Effects: Injection site inflammatory reactions (redness/swelling /itching/pain on pressure); induration or nodules; discolouration; weak filling effect. If you have any side effects or concerns speak to your doctor. You will need to pay for this medicine. Normal Doctors visit fees apply. Speak to your specialist about your own situation.