Obtaining a CBD Oil Prescription
If you are a patient with a health concern which you believe might improve with cannabis therapy, you can schedule in a consult with our experienced doctors trained in medical cannabis therapy.
If you live outside of Auckland, we also offer phone or tele-medicine video consultations. Provided you have information about your medical history and prescription medications, you can consult with one of our doctors from the comfort of your own home. These tele-medicine are also available through lockdowns.

Book a 20 minute consultation with one of our doctors through the online booking system.

Fill in the patient forms you receive by email. Make sure these are filled out 24 hours before your consultation.

Follow the instructions provided in the email to the tele-medicine platform where your call will happen.

If you wish to go ahead and try CBD oil after your consultation you can purchase this from us and have it couriered out.
We understand the huge potential cannabis and its extracts have as a medicine. Our doctors are educated in medicinal cannabis and CBD oil and can provide consultations, support and advice.
With the amount of positive research coming out surrounding the cannabis plant and all its potential therapeutic benefits, our doctors have taken specialist interest in this emerging branch of medicine and how to best treat our patients.
As of April 1st 2020, all medicinal cannabis products are prescription only. CBD oil is no longer a controlled drug that requires ministry approval, and medical cannabis products containing THC that have been assessed and approved by the Ministry of Health can also be prescribed.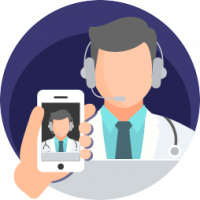 Phone or Video Consultation
tele-medicine
$95
* New consultations are 20 minutes long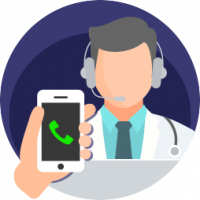 Follow-Up Call
tele-medicine
$35
* Additional Follow-up consultations
are 10 minutes long
Cancellations – Any cancellations 48 hours prior to appointment will be refunded entirely.
Cancellations within 48 hours will incur a 50% of consultation fee.
These prices do not include any supplements, medication or other procedures that may be recommended during your visit.
Treating a Medical Condition
Some of the common medical conditions we help treat with CBD oil include:
If you're suffering from chronic pain or have been diagnosed with any of the following: fibromyalgia, migraines, endometriosis, osteoarthritis, psoriatic arthritis, rheumatoid arthritis, post operative pain or complications, degenerative disc disease, CBD may be able to help.
Current evidence indicates CBD has considerable potential as a treatment for multiple anxiety disorders. 
Mental health conditions we consult with vary and include:  depression, post traumatic stress disorder, stress, attention deficit hyperactivity disorder (ADHD), general mood and wellbeing.
We work with a number of sleep related disorders including: insomnia, difficulty with getting a restful nights sleep, restless legs and sleep disorders associated with mental health conditions, such as anxiety, depression or post traumatic stress disorder (PTSD). 
We can help improve your quality of life if you suffer from poor sleep using medicinal cannabis.
Inflammatory & Gastrointestinal Conditions
There are many inflammatory and digestive conditions we can help with, including: ulcerative colitis, crohn's disease, irritable bowel syndrome, diabetes, psoriasis, eczema, rheumatism and so on. 
We can help improve your quality of life if you suffer from inflammatory or gastrointestinal conditions using medicinal cannabis.
We work with a variety of neurological conditions including: Alzheimer's disease, Parkinson's disease, epilepsy (children and adults), autism spectrum disorder, migraines, tremors, multiple sclerosis, stroke, traumatic brain injury, motor neurone disease and others.
We can help improve your quality of life if you suffer from a neurological condition using medicinal cannabis.
Cancer & Treatment Side Effects
We work with patients and their families with may different forms of cancer in all stages.
If you or a loved one suffers from cancer or cancer treatment side effects, we can help improve your quality of life using medicinal cannabis. 
Frequently Asked Questions
The first visit is extremely important. Fill in the form to the right and we will call you back to discuss the details and make an appointment.
We are open:
• Monday to Friday 9am – 5pm
• Saturday – Only by appointment
• Sunday – Closed
Question? Call us during business hours.
Phone: 09-479-8802